This mural is preferrable
A couple of murals in Idaho and California are stirring controversy for their depictions of ndns.
The one in Idaho is on the side of a now abandoned building and depicts the lynching of a native man. Check out the story here.
mural lynching story
The other mural appears on the side of a coffee house. The artist says the theme is the oppression of the Ohlone Nation. Get the story here
Oppression mural
I prefer this mural.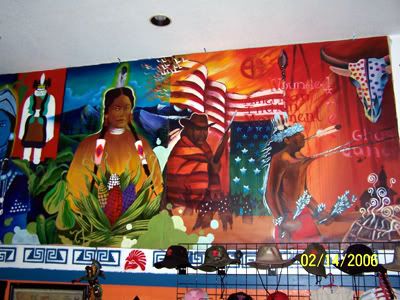 This photo was snapped by our buddy
Peach
who is hanging out on the west coast.